Rebrand ZalTV Player for your projects
.
A custom TV app with your brand name. Manage your customers using a smart and intuitive user interface. It's time to do it the right way!
Get your own app in 5 minutes!
Disclaimer: ZalTV does NOT sell or provide IPTV content or streams of any kind.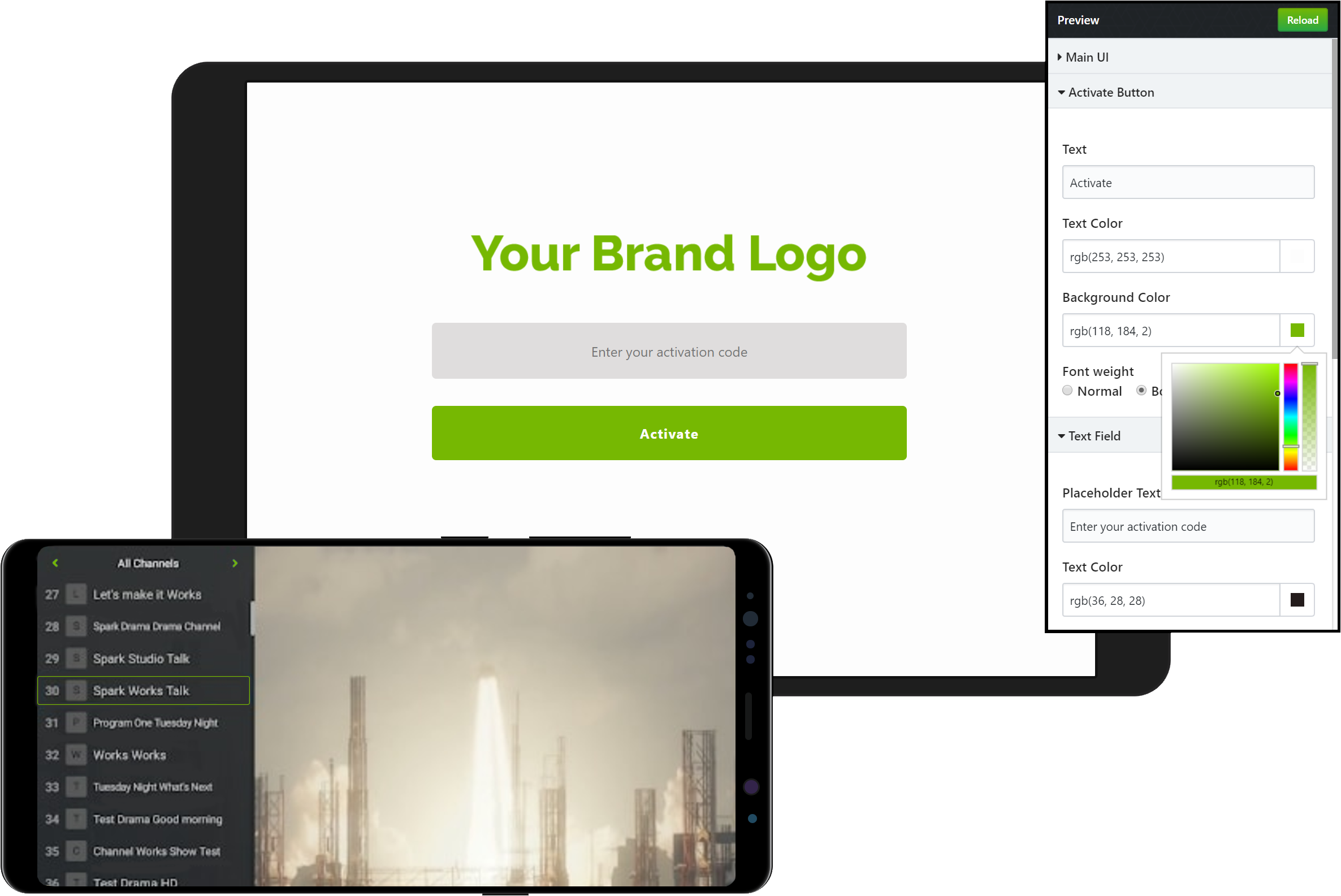 Your own IPTV player
Customize ZalTV with your brand logo and colors. Enjoy the flexibility of customizing the activation interface and native UI colors without compromising the app's performance.
Stay up to date
You will receive continuous updates. When new features are added to the ZalTV app, your app will get them too!
Fully isolated
The activation codes you create will only work on your app and are completely isolated from the main ZalTV app and other ZalTV platform users.
Advanced Control
Enjoy more features available exclusively for ZalTV platform. Manage thousands of customers with an easy and intuitive user interface.